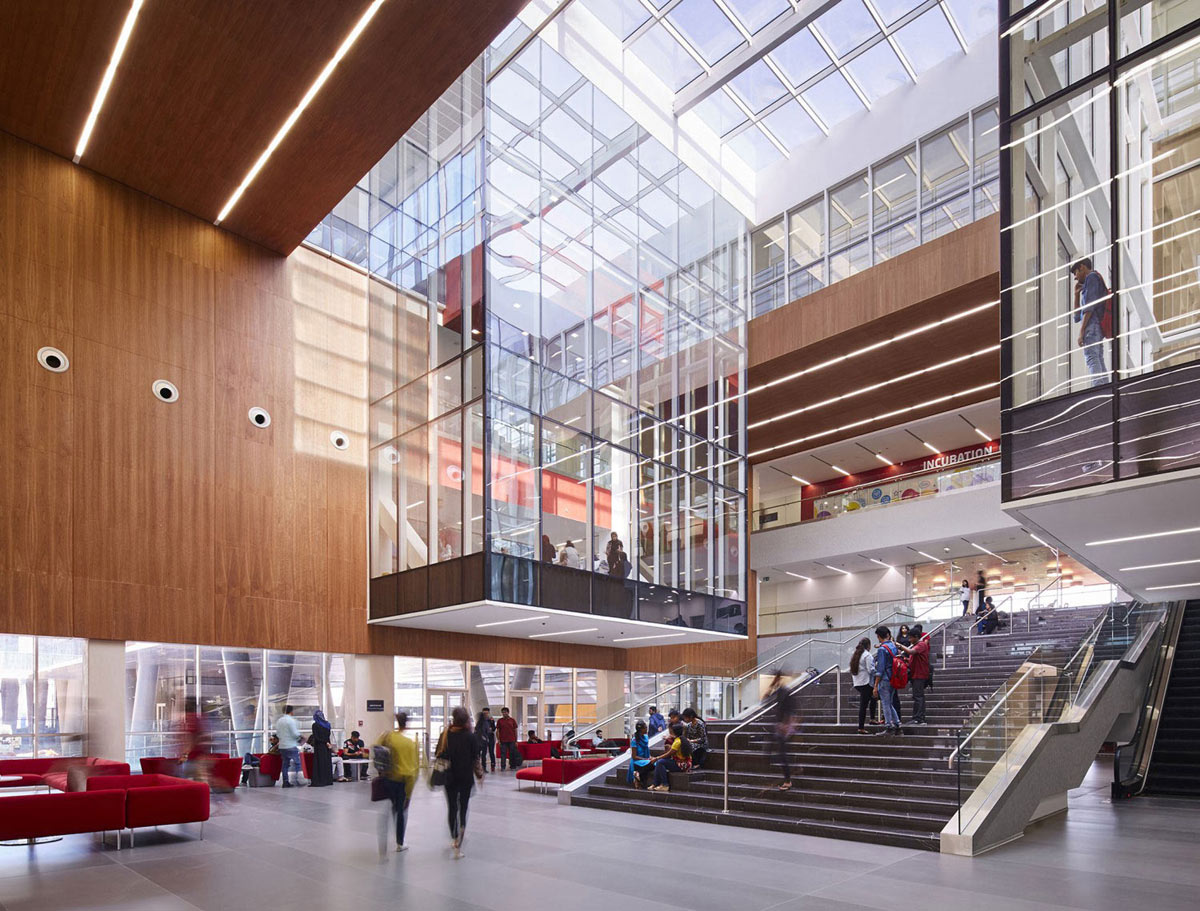 Established in 2011, Amity University Dubai is a leading international university in the UAE and is part of a global brand that has campuses in Dubai, London, New York, San Francisco, Singapore, Uzbekistan, Kenya and multiple campuses across India.
Amity University Dubai is part of Amity Education Group, founded over 30 years ago with over 175,000 students, 85,000 alumni and 6,000 teaching faculty.  
With a distinguished track record in the region, Amity University Dubai is licensed by the UAE Ministry of Education (MOE) and the Knowledge and Human Development Authority (KHDA) in the UAE, with degrees accredited by the MOE through the Commission for Academic Accreditation (CAA).  The university is internationally accredited by the Western Association of Schools and Colleges (WASC) and the Quality Assurance Agency (QAA).
Amity University Dubai offers more than 30 programmes, including foundation courses, bachelor degrees, master degrees and PhD programmes, spanning industry sectors including business, engineering, computer science, journalism, fashion design, hospitality & tourism, forensic science, architecture, media and law.  These degrees are formally recognized by leading professional organisations such as CIPD, ACCA, CPA, AHRI, CIM, CIMA, CIPS, EFQM and ACS.
The university has a strong cohort of highly-qualified academic staff who are recognised as leaders in their fields of expertise and have strong industry and corporate ties.  
Amity University Dubai has supported many alumni who have made their marks across the world through notable contributions in various industries and professional sectors at leading multinationals such as SAP, Canon, KPMG, DHL, Hilton, UAE Xchange, Siemens, Pfizer, RAKBANK, Sharaf DG, Sony, DAMAC, 3M, Apparel Group, Aster and more. 
The Dubai campus is spread over a 700,000 sq ft area with world class facilities and state-of-the-art labs for specialised courses such as aerospace, construction, media, design, hospitality and more, for real-life simulations and on-the-job learning.  The campus also has sporting facilities such as a 400m running track, indoor swimming pool, basketball courts, cricket nets, tennis courts and more.  
Amity University Dubai is home to more than 2,500 students from over 70 nationalities with over 120,000 alumni worldwide.