How do I choose the right university?
May 24, 2023 | Brendan Michael Vyner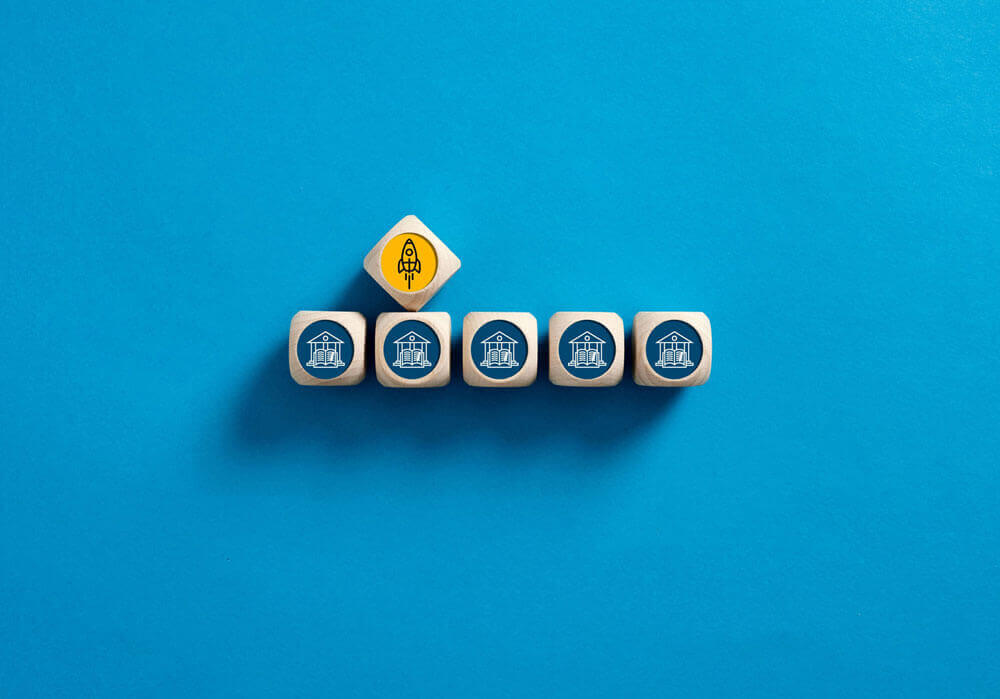 As a student approaches grade 12, there is often a very critical decision which looms over their head. That is, which university should I choose?
Often a student will know a general degree or future career that they are looking for, however the choice of university is a difficult one.
Did you know that there are 114 universities in the UAE? This is the second largest concentration of universities anywhere in the world, just behind China. When you take into account the population differences between these two nations, you will begin to understand the difficulty of the choice presented to students in this region.
So what should a student look for when selecting a university? I believe this can be broken down into seven categories that will assist any potential student to make this important decision.
Selection Criteria
What should I look for when selecting a university?
There are many categories you should evaluate when selecting a university including:
1. Location of the university
Which country and city will best suit my needs for a future university? Do you intend to stay on in the country you study in and continue to work?
Is the university close to your home country and are there active links to industry in this region?
Where you choose to study is very important, and the city itself is going to be your home for the next 3 to 4 years. Choosing a city like Dubai which has a number of universities from different nationalities is a smart choice, as emerging markets are always looking for graduates to fill roles.
2. Campus Facilities
Your new university campus is going to be your home for the next few years, so you need to make sure that the campus is world-class and has all the amenities needed to enhance the student experience.
You should always visit each university you are considering. Is it a large campus? Is there parking or public transport available? Do the students have space to study and socialize? Are there sporting facilities for you to use and also rooms for extracurricular activities?
Always check the laboratories and workshops that suit your choice of degree. If you are a budding engineer or computer science student, then make sure you check the workshops and labs and see the equipment on display is modern and top of the line. If you are going to invest 4 years in this university, you have every right to ensure it is properly equipped.
Your university experience should be holistic and more than just your academic classes. Your new university should have other facilities to promote sporting activities, networking, clubs and other extracurricular events.
3. Rankings
Check the rankings of your future university, and understand whether this is the ranking of the specific university or the home campus. You can check the university's rankings in multiple sites, including the QS Rankings or the Times Higher Education Rankings.
Rankings should only be one of the criteria though – a higher ranking does not necessarily mean that this university will necessarily be a better fit for your requirements.
4. Degree costs
Ensure that you are able to afford the degree you are looking for and ask this university if they have any bursaries or scholarships.
The price of a degree can be a function of many factors, and universities with more accreditations can further costs due to the increased operational costs involved in securing these approvals.
Your future degree will be a significant investment of both time and money, so you have every right to ask for any bursaries or scholarships available to you.
5. Types of degrees offered
Most universities tend to have specialisations – these are unique degrees that aren't offered at many other campuses. These degrees are usually implemented alongside general degrees such as a BBA or MBA, which tend to be offered at most universities.
These specialist degrees are what will make your future university stand out, and these degrees are often aligned with government strategies or demand in the regions the university operates within.
If you understand which career path you are looking for and these align with specialist and unique degrees such as forensic sciences, fashion design, hospitality & tourism or architecture, then look for universities which offer these types of degrees.
6. Is my future university accredited?
One of the first things you should do is ensure your potential degree is future-proof. That means that your degree will be recognised internationally, and you should be able to use it to find a job anywhere.
Always look to see if your potential university is locally, regionally and federally accredited. Also check if the degree you are looking for is certified by professional bodies and recognized internationally.
For example, Amity University Dubai offers internationally-recognised degrees that are accredited by the Commission for Academic Accreditation (CAA) of the UAE Ministry of Education and are licensed by the Knowledge and Human Development Authority (KHDA).
There are benefits to joining a university that is CAA-accredited, including:
Assurance to students that a university meets international education standards

Validation of the quality of education programs

Universal recognition for credit transfer and further education abroad
Ensure your future university has the proper accreditation before making your final decision.
7. Will my future university prepare me for the workforce? Will they help me get a job?
The largest Return on Investment (ROI) for a degree is help each student find a job after graduation. There are a few questions you should be asking when evaluating your future university in regards to job placements.
Does your university have partnerships with organisations around the world?

Are they supported and recognised by government departments?

Does your university have a job placement centre?

Does your university have policies to help young Entrepreneurs?
If your future university has a success job placement rate for students and has initiatives such as an incubation centre or a programme to guide young entrepreneurs towards starting their own businesses, then these are strong indicators that this university will be able to help guide you towards your future career path.
I believe I am ready to choose my university, so what now?
You have now performed your due diligence and are ready to make a decision on your future university. You have evaluated each potential university across these criteria and it is now the time to make the all-important decision.
Above all, your final step should be one last visit to your future university campus. Is there a buzz? Do you enjoy being there? Does it "feel" right to you?
You have done all you can and it is time for your decision, it is time to make your choice.
Written by Brendan Michael Vyner, Director – Student Recruitment, Amity University Dubai.