How important is your university's campus?
May 3, 2023 | Brendan Michael Vyner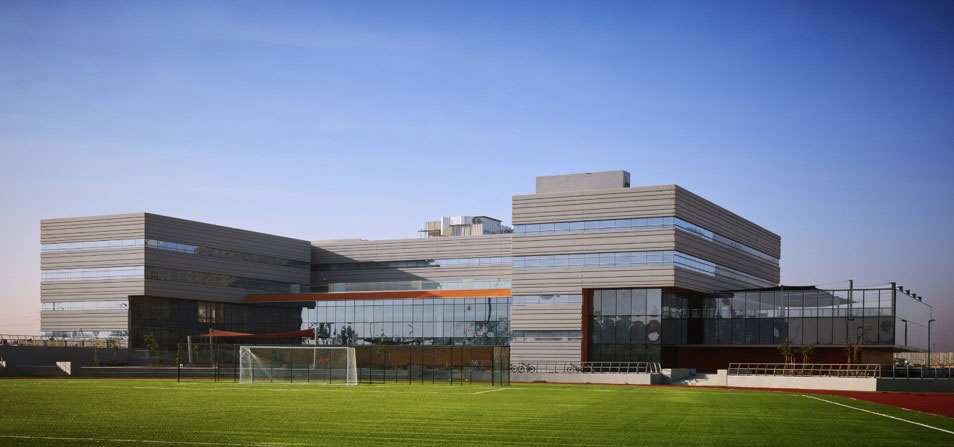 In 2020, the entire education industry had to pivot overnight to ensure uninterrupted learning amidst the COVID-19 pandemic.  In one moment, universities were told to close and online learning methods were introduced, ensuring classes were delivered across digital platforms such as Zoom, Teams or WebEx.
For an extended period, classes were held online and students participated from home.  Lectures, group study activities and classes were all held via online learning, where students experienced many negative effects as a result of this shift in the teaching infrastructure.
Students often need human interactivity, in-person communication and support, in order to develop their learning skills.  Studying in isolation during the pandemic removed these elements and disturbed the learning process.  Hands-on interaction and group sessions were also drastically effected during the pandemic, which lead to a negative outcome on student mental health. 
For now, the worst of the pandemic is finally behind us.  Universities are back to full classrooms and learning is now in-person, and on campus.
So the question remains, with all that we have learned in the last few years about online learning, how important is a traditional university campus in the modern age? 
The modern day university campus
In the last few years, we have seen the rise of the international branch campus in emerging market economies, such as the United Arab Emirates, Malaysia and China.  These are universities that have a home campus in one country and set up another campus, usually in a developing region.  These universities are held to the same standards as the home campus and often, degrees can be issued from the home campus itself.
What has changed significantly is that space is now always at a premium.  The hundred year-old sprawling public university campuses with landscapes and sporting facilities are a thing of the past, with modern universities operating in retrofitted corporate buildings that expand vertically into office floors.  These small footprint buildings are often not built for purpose, and universities have moved in to occupy these spaces as they look to expand and grow their student numbers. 
These modern universities are usually side-by-side with other companies and are located in business zones, often missing the space and facilities associated with the traditional university model. 
Do universities need facilities for sporting or extracurricular activities? 
Newly formed universities must understand the sustainability of their business models.  These are often private universities and do not have the government support to sustain them during the early years of operation.  This is why many universities that are newly formed, tend to focus only on classrooms and revenue-generating spaces, rather than sporting facilities or bespoke areas for extracurricular activities.
What is being lost here is that holistic form of university education that many students in countries like Australia, USA, Canada and the UK are accustomed to.  The need to balance academic activities with sports, clubs and cultural events is critical in the overall university experience of a student. 
When you are only attending university for classes, you are losing a lot of the experiences that students in other parts of the world take for granted.  A balanced university lifestyle of events, sporting activities and clubs will help produce well-rounded students with the important soft skills and networking abilities that are critical after graduation.  
Which facilities are important?
Classrooms for degrees such as business and finance can easily be retrofitted from any existing room.  Classrooms for specialised degrees such as Civil, Mechanical, Electrical Engineering or other programmes like Forensic Science, Architecture or Interior Design, often require specialised equipment, laboratories or dedicated workshops. 
If you have chosen a degree in engineering or computer science, then the workshops and labs in a university will be critical in your development.  The labs should be spacious, with modern, contemporary equipment that needs to be top of the line.  Staff also need to have regular training in order to use this equipment and instruct students for each class.
Students studying media, or film and television need to have access to the right camera equipment, green screens and need to be able to operate a movie or sound studio.  For these types of degrees there is nothing that can replicate that in-classroom experience, and it would be nearly impossible to offer these degrees in a digital format effectively. 
What else should I be looking for at my future university?
You need to understand that your university campus is going to be your home for the next three to four years.  The building that you will be learning in will be critical to your functional development as a student and will help you develop the skills you need to reach your desired career path.
Simple elements such as an abundance of natural lighting, or having available parking space for students, staff and visitors, may seem relatively unimportant at first, however these are the types of features that can have very positive overall effect on your university life.
You should also look for facilities such as an incubation centre or career development centre.  Look for dedicated spaces that have been set up to train students to enter the work force and develop skills to be used after graduation.  If a university doesn't have a career development or job placement centre, are they really going to deliver to you a return on your investment once you graduate?
As the world slowly moves back towards in-classroom learning, always remember to evaluate the campus of your future university.  Does this campus have the right equipment and facilities for your chosen degree?  Is there a virtual tour where I can tour the university before visiting in person?  Do the facilities at the university match the prices set for each degree?  
These questions need to be answered before making such an important decision.  Take a tour, meet some students, visit the campus and ensure it feels right.  A campus is an integral part of the university experience, and should be considered as important as the quality of degrees, university accreditation and preparation for the workforce.  
Written by Brendan Michael Vyner, Director – Student Recruitment, Amity University Dubai.