How to ace your IELTS Test
May 10, 2023 | Brendan Michael Vyner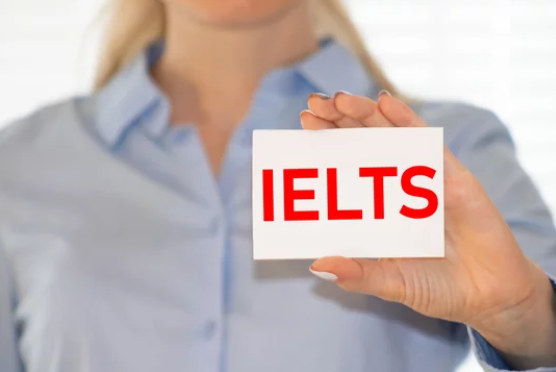 IELTS is the world's most popular and recognised English language assessment test for higher education and global migration, with 3.5 million tests taken in the past year, in over 140 countries.
Trusted by over 11,000 organisations, including universities, professional entities, employers, and migration authorities in Australia, Canada, New Zealand, and the United Kingdom, for visa applications and migration purposes, the IELTS examination is the world's most popular English language proficiency test.
For many students, an IELTS examination is the first step in their higher-education journey, and for many, it is often a stumbling block towards their future university or career aspirations.
Don't worry – we are here to help with some important tips to get you started on successfully completing your IELTS exam.
What does an IELTS test look like?
There are two methods that are used when sitting for an IELTS test, either Paper Based or Computer Delivered. The difficulty level between them is the same, the Paper Based test is on paper, so as a test taker, you will sit in a test room and they will provide you with the question papers and you will fill up the test with pencil. The Computer Delivered test is on computer, so you will be in a computer lab typing your answers. In addition, there are two modules to choose from, Academic or General training. Academic used mostly for higher education and General training for migration purposes.
Both ways of delivering the exam will have the same structure, consisting of four modules; Listening, Reading, Writing and Speaking. The time allocated for each module is fixed as per the following; Listening takes 30 minutes, Reading and Writing 1 hour, and the Speaking interview will be approximately 20 minutes.
The first three modules, Listening, Reading and Writing, are taken one after the other in the same sitting and the Speaking component will be an interview with an examiner that will take 20 minutes, you should allow 3 hours in total for the entire exam.
The IELTS Test result is a band score from 1 to 9 that will reflect your English proficiency level. In general, universities will accept an Academic IELTS score of 5.0 or 5.5 as an entry requirement for bachelor degrees, and 6.0 to 6.5 for master's degrees.
Adequate preparation time
Understanding your current English proficiency level and how close you are from your desired score, will allow you to allocate the right preparation time before taking the IELTS test.
To improve a band score you may need between 2 or 4 weeks of intense training. Allow yourself this time to prepare for your test.
Immerse yourself in the language
You are much more likely to enhance and improve your English skills if you are listening, reading, writing and speaking in English all the time. Engage in more formalised conversations with your friends, colleagues and family. Keep away from slang or colloquial terms during your preparation period prior to the IELTS examination.
Start with small steps by changing your normal radio station for English podcasts or English news stations, subscribe to one of the leading English-language newspapers or magazines to enhance your reading skills.
There is plenty of engaging content available to you, use it to increase your level of comfort with the language. Through regularly immersing yourself in quality English language content, you will broaden your vocabulary and grammar competencies, and find yourself capable of applying what you are learning in your day-to-day tasks.
Familiarise with the IELTS test format
Are you aware of the IELTS structure, timings, and question types?
Do you know what the examiners expectations are?
Having this information ready will make not only prepare you for your upcoming exam, but will also help alleviate any anxiety you might feel prior to the exam. Take mock tests to familiarise yourself with the overall experience, these are available online and completely free, you can find some here How to prepare (ielts.org)
If you feel you need more help, there are also IELTS preparation courses available at universities and English institutes.
Identify your usual mistakes
Once you start practicing, you will notice the specific or common mistakes that you will tend to make; they could be in grammar, in the interpretation the questions, or you can face more difficulties in one specific component, for example you may find the Reading component easier that the Writing. Increasing the awareness of the common errors, will help you changing that specific habit and will improve your scores.
Attempting mock exams and past papers will boost your understanding of the actual exam and enable you to discover which question types and skills you might find more challenging. For instance, you may find that your receptive skills that come into play while reading and listening, are better than your productive skills of speaking and writing.
Through the better understanding of your weaknesses, you can focus on transforming these into strengths and prepare accordingly.
Expand your vocabulary
Knowing every word in the English language isn't possible, and as you immerse yourself in the language more, you may come across words that are unfamiliar to you. Don't worry, trying to interpret the meaning of words is just another skill you can improve on – you can do this through finding out the word type or through observing the words around it.
While understand the definition of words is important, with a larger vocabulary at your disposal, you are more likely to achieve a higher band and have less difficulty in understanding the texts and questions on that assessment.
There are many fun ways to expand your vocabulary. The first is to read. Read articles, books, magazines and from websites. The best way to improve your vocabulary is to develop a reading habit.
You can also play word games like Scrabble or Boggle. You can solve crossword puzzles that are found in many magazines or newspapers.
You can even watch more English movies to focus on their conversations or narrative arcs. The key is to have a constant stream of new language stimulus to help you grow your grasp of the English language.
Improve your grammar
Accurate English grammar is imperative for securing that high IELTS score. With strong grammar skills, you give yourself a head start in succeeding in the productive speaking and writing components, where examiners are specifically looking at the effectiveness and accuracy of the grammatical structures used.
However, grammar skills are also valuable in performing in the receptive reading and listening components, where this knowledge can help you easily understand what the speaker or writer is saying.
There are multiple ways you can improve your grammar, with the most important being reading as much as possible. When you read, you will come across different grammar rules and you will naturally start to understand the correct grammar usage internally.
Creative writing is also a strong way to improve grammar. Modern programmes such as MS Word or Grammarly, will help improve your grammar as you write.
Learn to understand and implement punctuation such as apostrophes (in regards to possessive cases), commas and when to use them, as well as writing in first or third person.
Repetition is key to progress and it is important for each student to be constantly reading and writing to better understand the English language.
Listen carefully
The listening component in the IELTS exam has four parts. These sessions include conversations and monologues. This means you must learn to recognise various features within them, and remember, the IELTS Test gives you only one chance to listen and get the right answer.
When you work on practice tests, try to listen just once to a sound clip and answer because that is how you will have to attempt the IELTS assessment.
Practice and Revise
Improving your language skills will require time. Practice with repetition is key to succeeding in the IELTS examination. Remember to be patient and kind to yourself as you navigate your IELTS journey.
If you follow these steps and prepare in advance for your future IELTS examination, you will be sure to ace the exam and take the first step towards your higher education journey.
Written by Brendan Michael Vyner, Director – Student Recruitment, Amity University Dubai.