How do I choose the right degree?
May 17, 2023 | Brendan Michael Vyner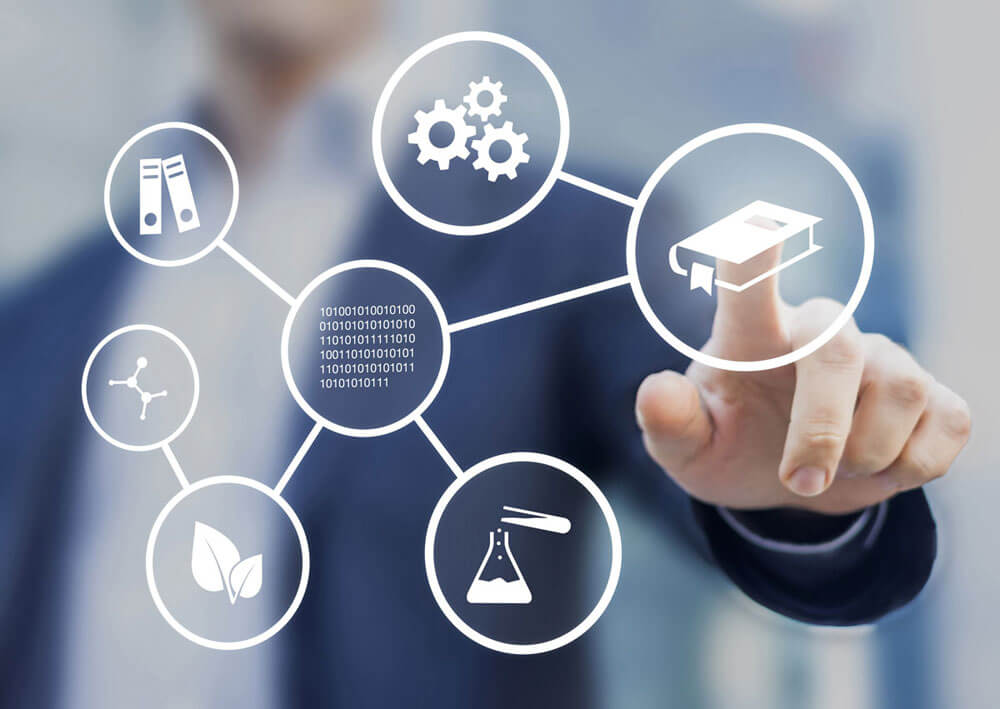 Once a student enters grade 12, they have to make a very complex decision that will affect their future, and that is, which degree should they choose?
At 17 years old, this is a decision that not many students are equipped to make. We also may need to go back further, as the subjects you choose in earlier years can affect your degree selections at university.
So how can we do this? I believe there are five questions that every student needs to ask themselves before they can understand which degree to study.
Questions for your future selection of degree.


Which degrees will be relevant in 4 years' time?

Do I know what I want to study at this age?

Should I choose a specific degree? Or something more general to maximise the options of my future career?

Is my degree accredited?

What career path am I most likely to choose?
To answer these questions, there are a few criteria we need to look at. Firstly, let's look at the current economic landscape, and discover which careers will be in demand in the short to medium term future.
Employment landscape
Right now, there is a big need for STEM (Science, Technology, Engineering and Mathematics) degrees in the region. The UAE has recently introduced strategies that aim to position the country as a technical hub of excellence. With innovative new initiatives such as the National Program for Coders and One Million Arab Coders, Dubai is rapidly expanding towards becoming a hub for start ups and tech companies.
Computer Science careers are also in strong demand. Careers such as Cryptographers, Data Analysts, App Developers, Cloud Architects, Blockchain Developers and Cyber Security Specialists are currently in demand across every industry vertical. For example, in 2022, the total annual app downloads were 255 billion per year, growing from the previous year at 10.87%.1 The global big data market is forecasted to grow from USD 138.9 billion in 2020 to USD 229.4 billion by 2025, at a CAGR of 10.6%.2
Engineers are needed in multiple fields including the Automotive industry, Construction and Real Estate, Urban Planning and Robotics. The automotive industry is currently experiencing a wave of technological innovation and is projected to grow to just under nine trillion U.S. dollars by 2030.
Creative fields are also in demand now, as technology has enabled entrepreneurs to have access to a wider audience through channels such as social media. Fields such as Film & Television, Animation, Fashion Design, Marketing and Social Media, have now been made easier to enter by allowing creatives to scale up their audiences and followers using technology.
Although these technical and creative fields are in demand, students are often uncertain on which degrees they should choose or which career path they are looking for at such a young age.
It is okay for these students to be unsure when making these decisions, and this is when you would need to choose a degree that potentially leads to the most possible career paths. The smart choice here would be to select a business degree. This is the broadest and most secure choice for anyone entering the workforce, and it would allow you to specialise in areas such as sales, marketing, finance, HR, business development, management or entrepreneurship.
Understanding degree accreditation
Now that we have selected a degree and understand our potential future career paths, we need to take a look at each degree and ask two questions.
Is my degree locally, regionally and federally accredited?

Is my degree certified by professional bodies and recognised internationally?
At Amity University Dubai for example, the degrees offered are internationally-recognised and accredited by the Commission for Academic Accreditation (CAA) of the UAE Ministry of Education and are licensed by the Knowledge and Human Development Authority (KHDA).
Enrolling in a CAA-accredited university provides an assurance to students that a university meets international education standards, validates the quality of degree and also provides universal recognition for credit transfer and further education abroad.
If your future degree is also certified by professional certification bodies, such as ACCA, AHRI, CIMA or EFQM, then you know there will be a greater chance of securing employment with these degrees.
Making a choice
So now you are ready to choose your degree and you have done all the research needed to validate your decision.
It is recommended you use a design-thinking methodology to chart your potential future career path. Starting from the career path, what degree do you need to join that career, what subjects do you need to enroll in that degree, and what skills do you need to master those subjects?
Before you choose your degree, do some research into the potential career paths from this degree, and the job descriptions of what these people do. Do you know anyone that you can talk to that has that potential job already? Talk to them. Ask them what they do, ask them how their career has progressed.
Finally, visit the university campus. Is it accredited? Is there a buzz? Do you enjoy it? Do they have the right facilities for your degree? Does it "FEEL" right?
If all these boxes are ticked, then you have done all you can. It is time to make your decision.
Written by Brendan Michael Vyner, Director – Student Recruitment, Amity University Dubai.
References
1 https://www.statista.com/statistics/271644/worldwide-free-and-paid-mobile-app-store-downloads/
2: https://medium.com/analytics-vidhya/big-data-analytics-tools-market-valuation-to-boom-through-2025-c8d9cae17b50